Shayna H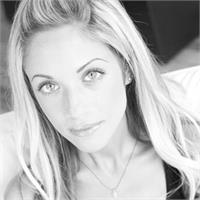 Shayna Hiller, CHHC, RYT is a world-renowned health educator, food expert, and yoga instructor. When she is not traveling, she is based in NYC coaching clients on health and lifestyle, as well as teaching private and public yoga classes. She specializes in teaching her signature yoga classes, which are safe, challenging, strengthening and soothing to the human organism. Shayna also has experience teaching beginners and children. She spends part of the year guiding yoga and health related retreats in destinations such as Costa Rica, upstate New York, and India. She also spends time lecturing at colleges across the country. Through her own life altering experiences and ultimately healing herself through a whole foods diet, Shayna is committed to spreading the secret to perfect health of mind and body from a place of true understanding and empathy. Shayna's passion for food and health captivate her audience, and her interactive sessions provide an unforgettable experience for all participants. Shayna Hiller is a certified Health Coach through Columbia University Teacher's College and the Institute for Integrative Nutrition. She is a Board Certified Holistic Health Practitioner through the American Association of Drugless Practitioners. She continues to expand her knowledge in order to provide the most potent, cutting edge information. She is currently exploring the interplay of quantum physics and neuropsychology when it comes to health and wellbeing.
Shayna H instructs the following:
This Vinyasa-style flow class designed for beginners features a set sequence. Pairing breath with movement, Hot Power 1 is meant to help integrate the mind/body connection. It is a whole body strengthening practice that includes Sun Salutations, standing postures, simple arm balances, core strengthening, backbends, hip-openers, basic inversions, and restorative postures. Hot Power 1 is an excellent class for both new and old students to learn proper yoga alignment and any necessary modifications. Heated to 100-105 degrees.