Star R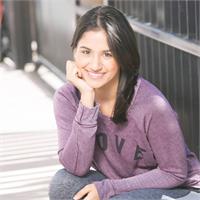 Star Rader is a Yoga Alliance certified ERYT instructor with over 1,000 hours of training. She has trained extensively in various styles of yoga including Power/Vinyasa flow, Yin Yoga, Yoga Barre, Breathwork and more. She has studied with Annie Carpenter, Saul David Raye, Mia Togo, Bianca Fearon, and Nancy Norby among others.
A yoga practitioner and dancer, Star's approach identifies that no two bodies are alike. Therefore mindfulness + focus towards understanding proper alignment, personal anatomy, + injuries are key to developing a strong and safe physical practice. Staying open to self inquiry and a willingness to honestly reflect on what you discover about yourself can bring about an experience that serves your spirit to keep you growing and inspired on all levels.
She teaches group/private classes, workshops, and leads teacher trainings in her home base of Los Angeles, California, throughout the United States, and abroad.
Stay in touch and join her mailing list at:
www.StarRader.com
yogawithstar@gmail.com
Instagram @YogaWithStar

Star teaches Power 1 at Hot 8 Yoga in Beverly Hills on Sundays at 10:30 am.
Star R instructs the following:
This foundational class connects breath to movement (vinyasa) and focuses on proper alignment to set students up for success in all styles offered at Hot 8 Yoga. The temperature is set at a lower level to help acclimate students to the heat. Power 1 is an excellent full body strengthening class for both new and experienced students to learn any necessary modifications to improve their practice.