Lili P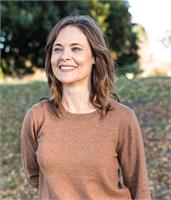 Lili Pettit, founder of Clutter Healing® Inc., has built her life around clearing out the negative and unnecessary, making space for what serves in positive and productive ways – both in the home and in the body. Over the years she has acquired extensive training allowing her to help hundreds of individuals find more joy and ease in life. Her training includes David Elliott's Healer Training levels 1-4 (completed more times than she can count), Feng Shui House Blessing Certification from the Shambhalla Institute, Celebration of Being's Transformational Leadership Training program, as well as a ton of life experience. Lili is most passionate about helping others take responsibility for their own healing and firmly believes that we all have the ability to heal ourselves, our stories and our past no matter what cards life has dealt. It was through the discovery of breathwork mediation and it's insanely powerful benefits, that she was able to heal her own lineage of addiction. Her positive attitude, clear logic, and focused energy gently guides people through the restorative process to establish a sense of calm, clarity and consciousness in their emotional and physical worlds.
Lili P instructs the following:
Breathwork meditation is a means to totally reset your body and mind. Through focused intentional breathing, the practice helps discipline the overactive brain and clear out toxic energy, thoughts and emotions.

We begin class by setting a very clear intention. Using a two-part deep breathing technique, we tune into our own healing needs and abilities. The practice often aids in releasing unnecessary judgements, fears and expectations while opening the door to creativity and joy. Breathwork resets the nervous system, oxygenates the blood and releases endorphins similar to a "runners high."

Students often experience greater mental clarity, deep relaxation and bliss. Breathwork is a fast, effective way to heal your life and become fully present.

Wear comfortable clothing. This is a 60 minute non-heated class. Bring a yoga mat and eye pillow if you have one.