Jessica C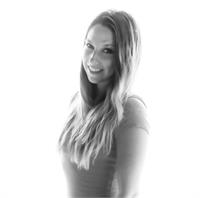 When Jessica moved to California in 2012, she was searching for something to be a part of. All it took was one barre class at Hot 8 Yoga and she was hooked. It was everything she wanted in a workout and the warmth and kindness of the people in the studio just drew her in more. When the chance to take Nancy's Barre teacher training presented itself, she knew she had to do it. Since then she has also completed the YogaSculpt and YogaVibe trainings as well. Not only has this studio changed her body for the better, it has also changed her soul. She hopes to instill these same positive changes in those she teaches. As an architect by trade, Jessica has a passion for form, function, and beauty. She brings this passion to her classes helping to shape the building blocks of the body with flow, movement, and most of all... fun!
When not in the the studio or designing buildings Jessica can be found backpacking through the mountains or exploring the world, absorbing as much beauty, nature, different cultures and new experiences that she can.
Jessica C instructs the following:
Hot Yoga Barre is a dynamic fusion of yoga, body sculpting, barre work, and non-impact cardio designed for developing long and lean muscles. This hour-long class is packed with toning exercise that sculpt the buttocks, abdominals, thighs, and arms. The class is filled with strengthening postures at the barre working legs and abdominals fused with yoga postures on the mat to release and lengthen from the barre work. It will also improve your posture and form a sculpted physique. Hot Yoga Barre is an intermediate level class practice in a room heated to 104-109 degrees.