Dev R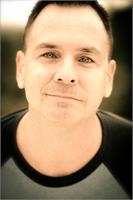 Everyone is welcome in the classes that I get to lead. There's no judgement allowed, of self or others, as your practice is not the same as that of the person next to you. We'll focus on the breath, as a way to still the "fluctuations" of the mind, and we'll celebrate the incremental and individual successes that slowly build to create your own, very unique, yoga journey. Whether you're a seasoned practitioner or brand-spanking new, there's always more to discover, always a way to move deeper. My own yoga journey has been a long one, one that has taught me, among other things, to not take things for granted, to live in the center and to keep moving forward.
Certifications:
Hot Power Fusion - 200-Hour (Hot8Yoga)
Vinyasa Flow - 500-Hour (YogaWorks)
Kundalini Yoga - 200-Hour (Golden Bridge)
Accessible Yoga Ambassador - 30 Hour (Jivana Heyman, Accessible Yoga)
Reiki Practitioner - Level 3 (Thea Parsons, Reiki Master)
Dev R instructs the following:
This Vinyasa-style flow class designed for beginners features a set sequence. Pairing breath with movement, Hot Power 1 is meant to help integrate the mind/body connection. It is a whole body strengthening practice that includes Sun Salutations, standing postures, simple arm balances, core strengthening, backbends, hip-openers, basic inversions, and restorative postures. Hot Power 1 is an excellent class for both new and old students to learn proper yoga alignment and any necessary modifications. Heated to 100-105 degrees.




This hour-long, shoulder-friendly class focuses on strengthening without chaturangas (high to low push-ups). A balanced mix of both our Hot Yoga and Power Yoga styles, HPF will both restore and revitalize your muscles. It includes standing postures, core work, deep hip openers, and inversions. All levels welcome. Heated to 105-109 degrees.