Kristen S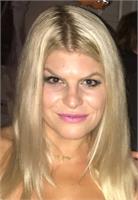 Kristen, a NJ native, began her yoga practice right after graduating college. She used her practice as a way to adapt to the changes and struggles many experience after any sort of transition, much like the one you experience entering adulthood. Falling in love with the peace yoga brought her lead her to a 200 Hour Teacher Training followed by a move to the West Coast. Shortly after moving to LA over five years ago she found Hot 8. She was immediately blown away by the community, the heat, and the variety of practice offered. After completing a Sculpt teacher training, she knew her greatest peace was sharing her practice and all that she had learned. You can find Kristen teaching both Yoga Sculpt & Yoga Barre. Her class is designed to challenge you and intended to push you to your edge, so you too can handle all the transitions and struggles that come your way.
Kristen S instructs the following:
This breath to movement class that combines free weights with yoga and cardio to increase stamina and strength. Sculpt is a total body workout designed to sculpt and define every major muscle group. This class is high energy with upbeat music.




This class is a dynamic fusion of barre work, light weights, non-impact cardio and yoga designed for developing long and lean muscles. By activating small muscles groups this class provides cross training and aids in injury prevention and recovery. Yoga Barre is a high energy class and is excellent for anyone looking to tone legs, booty, core, and arms to upbeat music.