Melissa C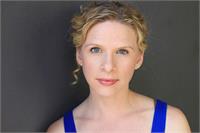 Melissa made her way to her mat back in 2004 in Manhattan where the heat and calm of the yoga studio offered her a much needed rest from the hectic pace of the city. As a dancer Melissa found Bikram yoga a home away from home and a place to ease recurring injuries. After following her acting career to LA Melissa decided it was finally time to share her love for yoga and took her first of two 200 hour training programs where she became certified in Hot Power Fusion and then Power Flow. Melissa has also continued her training in Yin/Restorative yoga and has discovered a new love of the quieter part of her practice. Melissa classes focus heavily on alignment and breath...helping you to find the way your practice should fit on your body and helping to quiet the chatter in your mind.
Melissa C instructs the following:
This hour-long, shoulder-friendly class focuses on strengthening without chaturangas (high to low push-ups). A balanced mix of both our Hot Yoga and Power Yoga styles, HPF will both restore and revitalize your muscles. It includes standing postures, core work, deep hip openers, and inversions. All levels welcome. Heated to 105-109 degrees.




Hot Yin Yoga is a restorative class designed to release tension and calm the nervous system. With the gentle support of props, students will passively stretch and energize the body's deep connective tissue. Enjoy the therapeutic benefits of deep relaxation in a heated room of 95-100 degrees.