Yancy S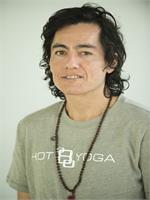 Yancy took his first yoga class in 2005 while on a skate tour in the Dominican Republic. He initially got into yoga because it made him feel lighter while skating. In 2008 he received his 200 hour Vinyasa certification from Yoga to the People in New York City. He also trained for and teaches the 26 hot postures. In 2013 he completed a 500 hour Dharma Yoga Center certification and a 50 hour Rocket Vinyasa certification from Asta Yoga. He wants to help his students evolve beyond the physical and mental, attuning to their natural rhythms and developing their 6th sense.
Yancy S instructs the following:
A Vinyasa-style dynamic flow class, Hot Power Yoga uses breath as the primary link between attentiveness and integration of the mind and body. Hot Power Yoga is an intense practice that will flow you through strengthening postures throughout the entire class. This practice is meant to detoxify the body and burn calories through movement, breath, and heat. Designed for intermediate to advanced levels. Heated to 105-109 degrees.