Corina A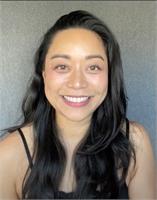 Corina A instructs the following:
A Vinyasa-style dynamic flow class, Hot Power Yoga uses breath as the primary link between attentiveness and integration of the mind and body. Hot Power Yoga is an intense practice that will flow you through strengthening postures throughout the entire class. This practice is meant to detoxify the body and burn calories through movement, breath, and heat. Designed for intermediate to advanced levels. Heated to 105-109 degrees.




INVIGOR8 MEDITATION will ease you into your day with this energizing 15 minute practice. Dhyana (Meditation) is the 7th limb or step of yoga, from the 8 Limbs of Yoga, where Hot 8 Yoga gets its name. Meditation helps deepen your awareness and helps you start assisting in positive thinking patterns so that you leave class refreshed for the rest of your day. All levels welcome. Low heat. $8 per class, included in all memberships.




Hot Yin Yoga is a restorative class designed to release tension and calm the nervous system. With the gentle support of props, students will passively stretch and energize the body's deep connective tissue. Enjoy the therapeutic benefits of deep relaxation in a heated room of 95-100 degrees.