Milena S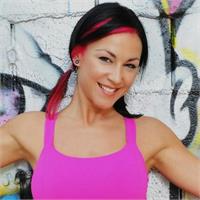 Milena developed a dedicated yoga practice in 2005 where she began to immediately notice the positive influence it brought to her life. She decided to leave her full time career in marketing to teach yoga full time in 2007 in order to share this gift with others.
Milena is an experienced yoga instructor who has had opportunities in teaching various styles of yoga and fitness including Hot Yoga, Power, Sculpt, Vinyasa Flow, Ashtanga and Restorative Yoga. She teaches in the Los Angeles area and has a wide range of students of all levels and backgrounds. "My goal as a teacher is to inspire my students to understand the mind-body-soul connection and to bring more joy into life."
Milena brings a light-hearted and compassionate quality to her fun, yet intense classes.
Milena S instructs the following:
This breath to movement class that combines free weights with yoga and cardio to increase stamina and strength. Sculpt is a total body workout designed to sculpt and define every major muscle group. This class is high energy with upbeat music.




This set series is an hour-long, shoulder and wrist-friendly class without chaturangas (high to low push-ups) that combines the 26 & 2 and Power Yoga styles. Hot Power Fusion includes balancing, core work, hip openers and inversions accompanied by music, encouraging mindful focus and detoxification.




This intermediate vinyasa-style class guides students through more advanced postures and creative sequencing. Power links breath to movement and may include arm-balances, inversions and twists to stretch and strengthen the body. Accompanied by music.