Francine H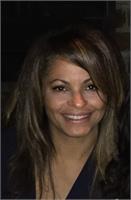 Francine has been teaching group fitness classes since 1987. Her toolbox includes a wide variety of styles such as Spin/Indoor Cycle, Cardio Kickbox, Bootcamp, Latin dance and several other group fitness type classes. Certified by the American Fitness Aerobic Association in 1993, Francine continued to pursue her passion for teaching throughout her professional career. Incorporating daily fitness is not only her personal hobby, but a lifelong mission. Francine strives to give back to the communities where she lives and teaches. It wasn't until she embarked upon her first Hot Yoga class at Hot 8 that she truly understood that yoga was not just another format but would become a new way of life personally and professionally. From the first day, first class, she knew her journey would push her to pursue a certification allowing her to share the gift of yoga with those she would encounter. Francine completed a 200 hour certification in Hot Yoga and a second 200 hour certification in Power yoga, which is only the beginning of what she expects to be a lifelong journey. Yoga enabled Francine to bring back the balance in her life connecting mind, body and spirit, which is an experience she strives to share with others. Once a cardio junky Francine credits yoga for allowing her to slowdown to dedicate time to acquiring her health coach designation, enabling her to share her knowledge in health and wellness to the yoga community she serves and others in need. Francine is extremely grateful to have the opportunity to teach to an amazing group of individuals at Hot 8 Yoga.
Francine H instructs the following:
This 90 minute set sequence of 26 postures and 2 breathing exercises. Class is composed of a standing series followed by a floor series where each posture is done twice. Through discipline and structure, 26 & 2 allows students to gain strength, flexibility and balance. Conducted without music, 26 & 2 assists in developing the concentration needed for meditation and proper alignment.