Sarah M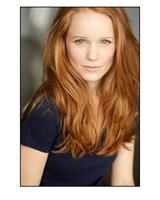 I grew up among the enchanting red rocks of Sedona, AZ. Rooted in nature, adventure, and
colorful mysticism, my passion for physical and creative activities began at a very young age. I
was always expressing myself through either dance, sports, theatre, or any outdoor experience.
When I moved to LA in 2010, it was yoga that gifted me with the strength to tackle everyday
obstacles gracefully. So naturally when I found Hot 8 Yoga I felt an instant connection. Wanting
to deepen my practice, I trained at Hot 8 under (bomb squad) Brit, Julia, Omar and Marja in
2014 and received my 200-hour Power Teacher Certification. Following that experience, I knew
I wanted to expand my teaching in other realms. It was in 2016 that I studied with Nancy Norby
and Briana DeFalco to receive my Yoga Barre teacher training. And the learning continues.
Practicing mindful movement became a transformative and uplifting experience. One that has
motivated me to create a safe and encouraging space for others to experience their own journey
inward.
Sarah M is currently not instructing any classes.