Sarah M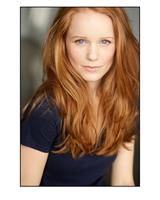 I grew up among the enchanting red rocks of Sedona, AZ. Rooted in nature, adventure, and
colorful mysticism, my passion for physical and creative activities began at a very young age. I
was always expressing myself through either dance, sports, theatre, or any outdoor experience.
When I moved to LA in 2010, it was yoga that gifted me with the strength to tackle everyday
obstacles gracefully. So naturally when I found Hot 8 Yoga I felt an instant connection. Wanting
to deepen my practice, I trained at Hot 8 under (bomb squad) Brit, Julia, Omar and Marja in
2014 and received my 200-hour Power Teacher Certification. Following that experience, I knew
I wanted to expand my teaching in other realms. It was in 2016 that I studied with Nancy Norby
and Briana DeFalco to receive my Yoga Barre teacher training. And the learning continues.
Practicing mindful movement became a transformative and uplifting experience. One that has
motivated me to create a safe and encouraging space for others to experience their own journey
inward.
Sarah M instructs the following:
Hot Yoga Barre is a dynamic fusion of yoga, body sculpting, barre work, and non-impact cardio designed for developing long and lean muscles. This hour-long class is packed with toning exercise that sculpt the buttocks, abdominals, thighs, and arms. The class is filled with strengthening postures at the barre working legs and abdominals fused with yoga postures on the mat to release and lengthen from the barre work. It will also improve your posture and form a sculpted physique. Hot Yoga Barre is an intermediate level class practice in a room heated to 104-109 degrees.