Sarah M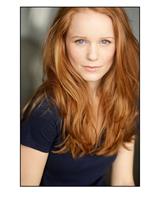 I grew up among the enchanting red rocks of Sedona, AZ. Rooted in nature, adventure, and
colorful mysticism, my passion for physical and creative activities began at a very young age. I
was always expressing myself through either dance, sports, theatre, or any outdoor experience.
When I moved to LA in 2010, it was yoga that gifted me with the strength to tackle everyday
obstacles gracefully. So naturally when I found Hot 8 Yoga I felt an instant connection. Wanting
to deepen my practice, I trained at Hot 8 under (bomb squad) Brit, Julia, Omar and Marja in
2014 and received my 200-hour Power Teacher Certification. Following that experience, I knew
I wanted to expand my teaching in other realms. It was in 2016 that I studied with Nancy Norby
and Briana DeFalco to receive my Yoga Barre teacher training. And the learning continues.
Practicing mindful movement became a transformative and uplifting experience. One that has
motivated me to create a safe and encouraging space for others to experience their own journey
inward.
Sarah M instructs the following:
This class is a dynamic fusion of barre work, light weights, non-impact cardio and yoga designed for developing long and lean muscles. By activating small muscles groups this class provides cross training and aids in injury prevention and recovery. Yoga Barre is a high energy class and is excellent for anyone looking to tone legs, booty, core, and arms to upbeat music.




This foundational class connects breath to movement (vinyasa) and focuses on proper alignment to set students up for success in all styles offered at Hot 8 Yoga. The temperature is set at a lower level to help acclimate students to the heat. Power 1 is an excellent full body strengthening class for both new and experienced students to learn any necessary modifications to improve their practice.