Kelsey N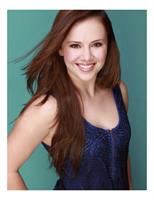 Kelsey is a bi-coastal, ardent mover who thrives in creating and understanding what movement has to offer the world. Prior to her introduction to yoga, Kelsey studied all styles of dance beginning at the age of four. In 2010, she began teaching, choreographing and performing for three of the pre-professional companies at her home studio, Dance One Studios. In 2013, Kelsey moved to California to attend college at Loyola Marymount University, where she received her Bachelor's Degree in Dance. Throughout that time, Kelsey began practicing Bikram, Kundalini, and Vinyasa-Flow Yoga. Upon graduating, Kelsey decided to take her yoga practice to the next level, which brought her to CorePower. Kelsey completed her 200 hour Yoga Alliance Certification program, where she refueled her passion for teaching and movement, and found a new sense of purpose in her life. Yoga has provided her with the opportunity to authentically express herself on and off the mat. It has enhanced her body awareness, presence of mind, and confidence. Kelsey is excited to bring her passion for movement to Hot 8 Yoga. Kelsey's classes are high energy, fun, and musically driven. Her teaching style is challenging yet nurturing, emphasizing proper anatomical alignment, breath, and creative sequencing. It is her goal to provide a safe space for her students where they can grow physically, and mentally, while expressing themselves through movement and breath.
Kelsey N instructs the following:
This high-intensity, vinyasa-style flow class incorporates small hand weights and cardio to burn fat and build lean muscle mass. This power-up session builds strength, stamina, and flexibility. Free weights serve as your own personal adjuster as you move through Sun Salutations in a vinyasa-style class, enabling extra length and depth in each pose. Designed for intermediate levels in a room heated to 100-105 degrees.