Amir M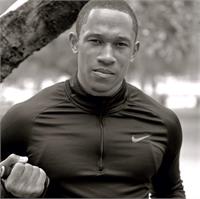 Being born and raised in Los Angeles, Amir has developed a strong interest in serving members of his community and educating others on how to sustain a healthier lifestyle. Amir received a scholarship to play football, is a former professional arena football player, became a personal trainer, and completed his RYT200 Hot Yoga Teacher Training at Hot 8 Yoga in Beverly Hills. Amir understands the importance of strength and conditioning, nutrition, and the interconnection between body and mind. From previous experience with working directly with athletes, Amir has found a significant increase in range of motion, improvement in flexibility, increase in speed, prevention of injuries, and overall enhancement in health, well-being, and mental awareness when yoga was incorporated into the training.
Amir M instructs the following:
This 90 minute class includes a set sequence of 26 postures and 2 breathing exercises. 26 & 2 begins with pranayama deep breathing to oxygenate and energize the body. The 26 & 2 series will systematically massage and stimulate every muscle, gland, and organ. Each posture prepares the body for the next, allowing students to gain strength, flexibility, and balance. 26 & 2 is an excellent foundation for learning proper alignment and developing the concentration needed for meditation. High Heat and all levels welcome.