Kristyn C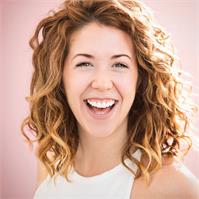 After years of injuries from Bootcamp style workouts, Kristyn found her yoga practice, quite by accident, while looking for a lower impact way to keep her body moving. With a background in dance and gymnastics, Kristyn knew quite a few yogis, but never thought the practice fit in with her lifestyle. She was surprised and delighted to find out just how wrong she was. After stepping onto her mat for the first time in 2011, Kristyn found her home in the breath, movement, and peace that yoga brings.
Kristyn believes ardently in the mind/body connection, and views the practice as a way to transcend the mundane aspects of every day life. Her passion for teaching comes from the necessity to share with her students the joy and lightness yoga has brought into her own life.
Kristyn C is currently not instructing any classes.