Dana S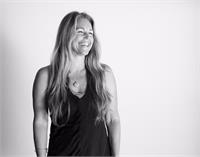 My daughter and I moved to LA from Indiana the summer of 2014. It was a very difficult transition for me. Hot 8 Yoga helped me through this transition... I immediately felt the connection with the practice, the staff, the instructors, and the others who practiced with me.
As I showed up on my mat for class week after week, I was deepening my connection with myself and those around me. Friendships were created. I brought the ebb and flow of life onto my mat and left with awareness, insight, wisdom, and clarity... Most days! I had a taste of yoga and the potential it carries to impact my being and those around me. So much so that I became an instructor to share the gift of yoga with others and to love and encourage them through their practice.
Dana S instructs the following:
Hot Yin Yoga is a restorative class designed to release tension and calm the nervous system. With the gentle support of props, students will passively stretch and energize the body's deep connective tissue. Enjoy the therapeutic benefits of deep relaxation in a heated room of 95-100 degrees.