Dana S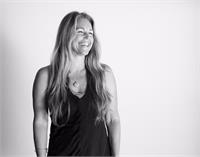 My daughter and I moved to LA from Indiana the summer of 2014. It was a very difficult transition for me. Hot 8 Yoga helped me through this transition... I immediately felt the connection with the practice, the staff, the instructors, and the others who practiced with me.
As I showed up on my mat for class week after week, I was deepening my connection with myself and those around me. Friendships were created. I brought the ebb and flow of life onto my mat and left with awareness, insight, wisdom, and clarity... Most days! I had a taste of yoga and the potential it carries to impact my being and those around me. So much so that I became an instructor to share the gift of yoga with others and to love and encourage them through their practice.
Dana S is currently not instructing any classes.