Kaitlin L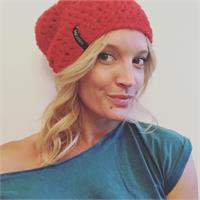 Kait Livezey, a Philadelphia native, began her yoga practice at a young age through the influence of her older sister. Learning the asanas in her youth, she developed a strong foundation and passion for yoga. During her studies at Temple University, Kait found peace and serenity in her yoga practice and began to understand the connection and bond between teacher and student. However, it wasn't until years later while she was living abroad in Bali, Indonesia that her path to guide others in their practice was realized. Upon her return to the States, Kait learned of Hot 8 Yoga and was immediately enamored with the community. In the spring of 2016 she completed her 200 Hour Yoga Alliance Teacher Training at Hot 8. A natural born leader, motivator and enthusiast, it is Kait's foremost intention to instill positivity, light and love in the lives of others.
Kaitlin L instructs the following:
This Vinyasa-style flow class designed for beginners features a set sequence. Pairing breath with movement, Hot Power 1 is meant to help integrate the mind/body connection. It is a whole body strengthening practice that includes Sun Salutations, standing postures, simple arm balances, core strengthening, backbends, hip-openers, basic inversions, and restorative postures. Hot Power 1 is an excellent class for both new and old students to learn proper yoga alignment and any necessary modifications. Heated to 100-105 degrees.