Lindsey K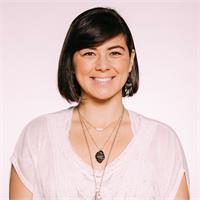 Lindsey began yoga in 2003 to balance athletic training. Her journey has been healing and transformative on all levels and a practice which harmonizes body, mind, will, and spirit. Lindsey loves connecting, teaching, and empowering others. She believes wisdom comes from within. Meditate. Live your passions. Do what you love. The universe is unlimited. Lindsey teaches yoga and pole dance, leads guided meditations, and conducts one-on-one Reiki/crystal energy healing sessions and intuitive readings (LNK-co.com).
Lindsey K instructs the following:
This slow-moving class targets connective tissue through seated and lying postures held for long periods of time with the use of blocks and straps. Yin compliments the more active classes offered at Hot 8 Yoga by increasing circulation in the joints and improving flexibility. This practice is perfect for all levels and those recovering from injury.