Lindsey K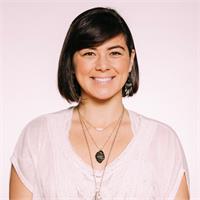 Lindsey began yoga in 2003 to balance athletic training. Her journey has been healing and transformative on all levels and a practice which harmonizes body, mind, will, and spirit. Lindsey loves connecting, teaching, and empowering others. She believes wisdom comes from within. Meditate. Live your passions. Do what you love. The universe is unlimited. Lindsey teaches yoga and pole dance, leads guided meditations, and conducts one-on-one Reiki/crystal energy healing sessions and intuitive readings (LNK-co.com).
Lindsey K instructs the following:
Hot Yin Yoga is a restorative class designed to release tension and calm the nervous system. With the gentle support of props, students will passively stretch and energize the body's deep connective tissue. Enjoy the therapeutic benefits of deep relaxation in a heated room of 95-100 degrees.