Lindsey K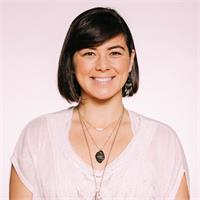 Lindsey began yoga in 2003 to balance athletic training. Her journey has been healing and transformative on all levels and a practice which harmonizes body, mind, will, and spirit. Lindsey loves connecting, teaching, and empowering others. She believes wisdom comes from within. Meditate. Live your passions. Do what you love. The universe is unlimited. Lindsey teaches yoga and pole dance, leads guided meditations, and conducts one-on-one Reiki/crystal energy healing sessions and intuitive readings (LNK-co.com).
Lindsey K instructs the following:
This Vinyasa-style flow class designed for beginners features a set sequence. Pairing breath with movement, Hot Power 1 is meant to help integrate the mind/body connection. It is a whole body strengthening practice that includes Sun Salutations, standing postures, simple arm balances, core strengthening, backbends, hip-openers, basic inversions, and restorative postures. Hot Power 1 is an excellent class for both new and old students to learn proper yoga alignment and any necessary modifications. Heated to 100-105 degrees.




Hot Yin Yoga is a restorative class designed to release tension and calm the nervous system. With the gentle support of props, students will passively stretch and energize the body's deep connective tissue. Enjoy the therapeutic benefits of deep relaxation in a heated room of 95-100 degrees.




Foundations 2 Intro to Meditation & Philosophy is an introduction into Ayurveda- the Science of Life, and the meaning of OM as well as other accessible yoga philosophy. This 4 week series sets the foundation for a successful yoga practice. It can be attended out of order and is designed for those who are new to yoga or have practiced for some time and are looking for a deeper understanding. The intention is to demystify 'What is Yoga'. We will explore foundational postures and introduce yoga philosophy. This program is accessible to all in a fun supportive environment. Come learn about the 8 Limbs of Yoga and take your practice to the next level!




Learn crystal basics in this 2-hour hands-on workshop. What are crystals and how can they be used in meditation, healing, intention setting, and manifestation work? Cleaning, clearing, and charging methods plus crystals for koshas and chakras will be covered. We will close with a special crystal guided meditation. See you there!

12:00-2:00 pm

$30 if you sign up before May 13th or $35 if you sign up day of.