Kathleen C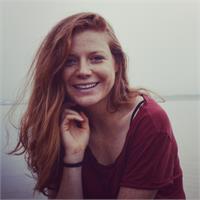 Kathleen originally came to yoga as an additional form of exercise. It wasn't until after practicing for a few weeks did she notice a mental and emotional shift in her life, and a positive change in the way she interacted with the world around her. Yoga quickly became part of her lifestyle, and she is overwhelming grateful for the ability to share her passion and knowledge as an instructor. She recognizes the tremendous amount of benefits a regular yoga practice can bring into one's life, and encourages everyone to give it a try. Her focus while teaching is to provide a safe, judgement-free zone, where both new and seasoned yogis alike can dive deeper into their practice and develop a strong connection with their mind, body, and spirit both on and off the mat.
Kathleen C instructs the following:
This foundational class connects breath to movement (vinyasa) and focuses on proper alignment to set students up for success in all styles offered at Hot 8 Yoga. The temperature is set at a lower level to help acclimate students to the heat. Power 1 is an excellent full body strengthening class for both new and experienced students to learn any necessary modifications to improve their practice.




This set series is an hour-long, shoulder and wrist-friendly class without chaturangas (high to low push-ups) that combines the 26 & 2 and Power Yoga styles. Hot Power Fusion includes balancing, core work, hip openers and inversions accompanied by music, encouraging mindful focus and detoxification.




Eliminate pain, increase flexibility, and prevent injury in this 90 minute, self-massage workshop. We will cover techniques that get deep into the muscle fibers and trigger points using tennis or massage balls. These self-treatment strategies can be done anywhere, and you will leave with the knowledge you need to perform trigger point therapy throughout your entire body (think personalized deep tissue massage!). Trigger point therapy is incredibly beneficial for both your body and mind, and can deepen your yoga practice or workout routine. Tennis balls will be provided. The room will not be heated.

Sign up early $30, day of $35 Taking the 30 day challenge?

This workshop is worth 2 classes!