Kathleen Cruger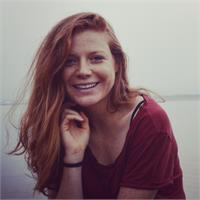 Kathleen originally came to yoga as an additional form of exercise. It wasn't until after practicing for a few weeks did she notice a mental and emotional shift in her life, and a positive change in the way she interacted with the world around her. Yoga quickly became part of her lifestyle, and she is overwhelming grateful for the ability to share her passion and knowledge as an instructor. She recognizes the tremendous amount of benefits a regular yoga practice can bring into one's life, and encourages everyone to give it a try. Her focus while teaching is to provide a safe, judgement-free zone, where both new and seasoned yogis alike can dive deeper into their practice and develop a strong connection with their mind, body, and spirit both on and off the mat.
Kathleen Cruger instructs the following:
This Vinyasa-style flow class designed for beginners features a set sequence. Pairing breath with movement, Hot Power 1 is meant to help integrate the mind/body connection. It is a whole body strengthening practice that includes Sun Salutations, standing postures, simple arm balances, core strengthening, backbends, hip-openers, basic inversions, and restorative postures. Hot Power 1 is an excellent class for both new and old students to learn proper yoga alignment and any necessary modifications. Heated to 100-105 degrees.




Hot Yin Yoga is a restorative class designed to release tension and calm the nervous system. With the gentle support of props, students will passively stretch and energize the body's deep connective tissue. Enjoy the therapeutic benefits of deep relaxation in a heated room of 95-100 degrees.