Kathleen C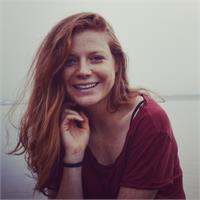 Kathleen originally came to yoga as an additional form of exercise. It wasn't until after practicing for a few weeks did she notice a mental and emotional shift in her life, and a positive change in the way she interacted with the world around her. Yoga quickly became part of her lifestyle, and she is overwhelming grateful for the ability to share her passion and knowledge as an instructor. She recognizes the tremendous amount of benefits a regular yoga practice can bring into one's life, and encourages everyone to give it a try. Her focus while teaching is to provide a safe, judgement-free zone, where both new and seasoned yogis alike can dive deeper into their practice and develop a strong connection with their mind, body, and spirit both on and off the mat.
Kathleen C instructs the following:
This foundational class connects breath to movement (vinyasa) and focuses on proper alignment to set students up for success in all styles offered at Hot 8 Yoga. The temperature is set at a lower level to help acclimate students to the heat. Power 1 is an excellent full body strengthening class for both new and experienced students to learn any necessary modifications to improve their practice.




This slow-moving class targets connective tissue through seated and lying postures held for long periods of time with the use of blocks and straps. Yin compliments the more active classes offered at Hot 8 Yoga by increasing circulation in the joints and improving flexibility. This practice is perfect for all levels and those recovering from injury.