Alexa P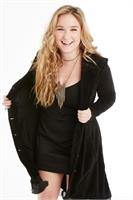 Alexa has been studying and practicing movement of the body her whole life. She began dancing at the age of 2 and is currently working as a dance teacher and choreographer all over California. As a dancer, Alexa was constantly used to overusing her body and running it into the ground. Due to many injuries, she was desperate to find a practice that rehabilitated and rejuvenated her body all while keeping it in shape, which is where yoga came in. Alexa fell in love with yoga and how therapeutic it was. After a couple of years of really committing to her practice, she decided to take her passion a step further and become a certified instructor. She recently completed her 200 hours in vinyasa flow and is continuing her education and building her practice through multiple extension programs. Alexa is also currently enrolled in the Yoga Therapy RX program at Loyola Marymount University where she hopes to continue growing as both a student and an instructor, as well as a healer for those in need. Her goal is to provide a challenging, safe, and rejuvenating environment for all her fellow yogis.
Alexa P instructs the following:
This hour-long, shoulder-friendly class focuses on strengthening without chaturangas (high to low push-ups). A balanced mix of both our Hot Yoga and Power Yoga styles, HPF will both restore and revitalize your muscles. It includes standing postures, core work, deep hip openers, and inversions. All levels welcome. Heated to 105-109 degrees.