Janelle J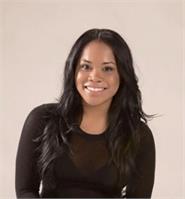 Janelle, originally from Mystic, CT, took her first yoga class in Fulham, London in 2007. Although, she found it difficult to get through her first class, something keep drawing her back into the practice. She practiced yoga through injuries, marathon training and 2 babies. It kept her balanced in all aspects of her life and taught her to breathe through difficult poses, inside and out of the yoga room.
In early 2012, she received her 200 RYT training in Ormond Beach, Florida and has been teaching since, in the Seattle area. She has continued her education with a 500 RYT program and Yoga Sculpt. She has a true passion for her students whom inspire her everyday and looks forward to assisting your yoga journey/practice, any way that she can, to the best of her ability. Janelle leads a strong, steady and energetic yoga class. She can not wait to meet you!
Janelle J instructs the following:
A Vinyasa-style dynamic flow class, Hot Power Yoga uses breath as the primary link between attentiveness and integration of the mind and body. Hot Power Yoga is an intense practice that will flow you through strengthening postures throughout the entire class. This practice is meant to detoxify the body and burn calories through movement, breath, and heat. Designed for intermediate to advanced levels. Heated to 105-109 degrees.




This hour-long, shoulder-friendly class focuses on strengthening without chaturangas (high to low push-ups). A balanced mix of both our Hot Yoga and Power Yoga styles, HPF will both restore and revitalize your muscles. It includes standing postures, core work, deep hip openers, and inversions. All levels welcome. Heated to 105-109 degrees.




INVIGOR8 MEDITATION will ease you into your day with this energizing 15 minute practice. Dhyana (Meditation) is the 7th limb or step of yoga, from the 8 Limbs of Yoga, where Hot 8 Yoga gets its name. Meditation helps deepen your awareness and helps you start assisting in positive thinking patterns so that you leave class refreshed for the rest of your day. All levels welcome. Low heat. $8 per class, included in all memberships.




Foundations 2 Intro to Meditation & Philosophy is an introduction into Ayurveda- the Science of Life, and the meaning of OM as well as other accessible yoga philosophy. This 4 week series sets the foundation for a successful yoga practice. It can be attended out of order and is designed for those who are new to yoga or have practiced for some time and are looking for a deeper understanding. The intention is to demystify 'What is Yoga'. We will explore foundational postures and introduce yoga philosophy. This program is accessible to all in a fun supportive environment. Come learn about the 8 Limbs of Yoga and take your practice to the next level!