Janelle J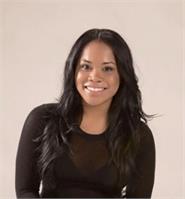 Janelle, originally from Mystic, CT, took her first yoga class in Fulham, London in 2007. Although, she found it difficult to get through her first class, something keep drawing her back into the practice. She practiced yoga through injuries, marathon training and 2 babies. It kept her balanced in all aspects of her life and taught her to breathe through difficult poses, inside and out of the yoga room.
In early 2012, she received her 200 RYT training in Ormond Beach, Florida and has been teaching since, in the Seattle area. She has continued her education with a 500 RYT program and Yoga Sculpt. She has a true passion for her students whom inspire her everyday and looks forward to assisting your yoga journey/practice, any way that she can, to the best of her ability. Janelle leads a strong, steady and energetic yoga class. She can not wait to meet you!
Janelle J instructs the following:
A Vinyasa-style dynamic flow class, Hot Power Yoga uses breath as the primary link between attentiveness and integration of the mind and body. Hot Power Yoga is an intense practice that will flow you through strengthening postures throughout the entire class. This practice is meant to detoxify the body and burn calories through movement, breath, and heat. Designed for intermediate to advanced levels. Heated to 105-109 degrees.