Phoebe W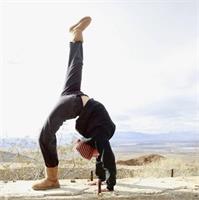 I was born and raised in LA and have been dancing for longer than I can remember, exploring hip hop, contemporary, ballet, and jazz funk. Health and fitness have always played a major role in my life and when I took my first yoga barre class at the age of 14 and I fell in love with how the workout stretched, strengthened, and realigned my body.
I became certified as a barre teacher by Nancy Norby in 2014 at Hot 8 Yoga. It has been a passion of mine ever since, and I am so grateful to teach and be able to share what I have learned with others. My goal is to lead my students through a workout that will leave you feeling physically and mentally empowered.
Phoebe W instructs the following:
Hot Yoga Barre is a dynamic fusion of yoga, body sculpting, barre work, and non-impact cardio designed for developing long and lean muscles. This hour-long class is packed with toning exercise that sculpt the buttocks, abdominals, thighs, and arms. The class is filled with strengthening postures at the barre working legs and abdominals fused with yoga postures on the mat to release and lengthen from the barre work. It will also improve your posture and form a sculpted physique. Hot Yoga Barre is an intermediate level class practice in a room heated to 104-109 degrees.