Phoebe W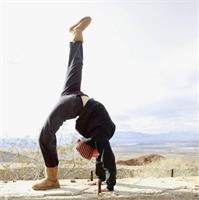 I was born and raised in LA and have been dancing for longer than I can remember, exploring hip hop, contemporary, ballet, and jazz funk. Health and fitness have always played a major role in my life and when I took my first yoga barre class at the age of 14 and I fell in love with how the workout stretched, strengthened, and realigned my body.
I became certified as a barre teacher by Nancy Norby in 2014 at Hot 8 Yoga. It has been a passion of mine ever since, and I am so grateful to teach and be able to share what I have learned with others. My goal is to lead my students through a workout that will leave you feeling physically and mentally empowered.
Phoebe W instructs the following:
Yoga Barre $8 Community Classes taught by our recent graduates!

A dynamic fusion of yoga, body sculpting, barre work, and non-impact cardio that will get you long and lean. Yoga Barre is inspired by the revolutionary exercise routine developed in London by the world-famous modern dancer, Lotte Berk and her orthopedist. This class is a cardiovascular program of isometric exercises and orthopedic stretches designed to improve your posture and form a sculpted physique. Intermediate level class; temp 104-109

**Must purchase the $8 Community class at the studio. It is not available online.


All who have 10 class packages will need to purchase the $8 class separately from your current package.

Those with memberships and yearly contracts, this class will be deducted from your current membership. It is included in the membership.