Morgan K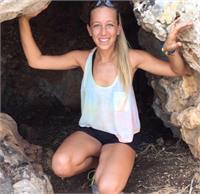 Morgan Elyse Kaczor- 200 RYT & 50 hour Yoga Sculpt Certified
"It is through the alignment in the body that I discovered the alignment of my mind, self and intelligence" - B.K.S. Iyengar
Morgan graduated from California State University Long Beach with a BA in Child Development and Family Studies and a minor in Dance. Morgan has always been an athlete and her love for movement and meditation continued as she decided to further her knowledge and practice by studying to receive her Yoga Teacher certification through Core Power Yoga. Yoga, for Morgan, is the "owners manual" to living the brightest version of oneself. Morgan's passion for yoga has pushed her to a greater understanding of herself and sparked a fire within to share the use and benefits of yoga, with intent, as a tool for true healing and happiness for everyone. Morgan's class is full of positive energy, a powerful flow and rockin' beats. Morgan hopes to give students of all ages an opportunity to expand themselves both on an off the mat.
Morgan K instructs the following:
This high-intensity, vinyasa-style flow class incorporates small hand weights and cardio to burn fat and build lean muscle mass. This power-up session builds strength, stamina, and flexibility. Free weights serve as your own personal adjuster as you move through Sun Salutations in a vinyasa-style class, enabling extra length and depth in each pose. Designed for intermediate levels in a room heated to 100-105 degrees.