Robyn B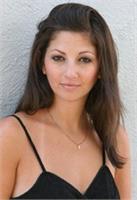 I am a Los Angeles native who has been practicing yoga regularly for years. After a serious injury due to a car accident, it was suggested of me to try hot yoga. I quickly realized that these classes not only had physical benefits, but the mental and spiritual benefits as well. Hot yoga heals me physically and emotionally.
Hot yoga is so much more than just fitness to me, It's a way of life. It allows me to connect to my mind, body, and spirt as well as get a killer work out. My practice continues to guide me to the person I am meant to be. Hot 8 yoga is my home away from home. The community and support continues to inspire me.
Robyn B instructs the following:
Hot 8 Extreme is a fusion of resistance training, high intensity aerobics, vinyasa movements and stretching. It targets strength building and muscular endurance. The time between exercises in circuit training is short, often with rapid movement to the next exercise. The yoga helps to calm the mind and body as well as create flexibility with strength. Heated to 95-100 degrees. Grip or toe socks recommended but not required.




This high-intensity, vinyasa-style flow class incorporates small hand weights and cardio to burn fat and build lean muscle mass. This power-up session builds strength, stamina, and flexibility. Free weights serve as your own personal adjuster as you move through Sun Salutations in a vinyasa-style class, enabling extra length and depth in each pose. Designed for intermediate levels in a room heated to 100-105 degrees.