Kendra Jean O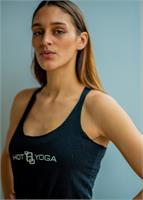 Kendra Jean, 22, was first introduced to Yoga through her Acting Instructor Shaheen Vaaz at The American Academy of Dramatic Arts in 2012. Shaheen had us practice our Vinyasa before class to ground and energize the class. Later in 2014 Kendra became more involved in the Yoga community after taking her 200hr Teaher Training for HPF in LA. She currently works at Multiple studios in the LA area and her classes have a very mystical vibration to them. You can expect good music and lots of sweat!
Kendra Jean O instructs the following:
This set series is an hour-long, shoulder and wrist-friendly class without chaturangas (high to low push-ups) that combines the 26 & 2 and Power Yoga styles. Hot Power Fusion includes balancing, core work, hip openers and inversions accompanied by music, encouraging mindful focus and detoxification.




Foundations 4 Chakra Intro is the introduction that the chakras are gateways between mind, body and consciousness where prana(life-force) moves to bring an individual to Mukti(liberation).

This 4 week series sets the foundation for a successful yoga practice. It can be attended out of order and is designed for those who are new to yoga or have practiced for some time and are looking for a deeper understanding. You will learn the foundations of alignment, modifications, breath, yogic philosophy and touch upon meditation. This program is accessible to all in a fun supportive environment. Come learn about the 8 Limbs of Yoga and take your practice to the next level!