Kendra Jean O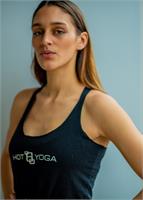 Kendra Jean, 22, was first introduced to Yoga through her Acting Instructor Shaheen Vaaz at The American Academy of Dramatic Arts in 2012. Shaheen had us practice our Vinyasa before class to ground and energize the class. Later in 2014 Kendra became more involved in the Yoga community after taking her 200hr Teaher Training for HPF in LA. She currently works at Multiple studios in the LA area and her classes have a very mystical vibration to them. You can expect good music and lots of sweat!
Kendra Jean O instructs the following:
This foundational class connects breath to movement (vinyasa) and focuses on proper alignment to set students up for success in all styles offered at Hot 8 Yoga. The temperature is set at a lower level to help acclimate students to the heat. Power 1 is an excellent full body strengthening class for both new and experienced students to learn any necessary modifications to improve their practice.