Kendra Jean O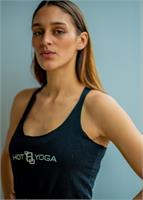 Kendra Jean, 22, was first introduced to Yoga through her Acting Instructor Shaheen Vaaz at The American Academy of Dramatic Arts in 2012. Shaheen had us practice our Vinyasa before class to ground and energize the class. Later in 2014 Kendra became more involved in the Yoga community after taking her 200hr Teaher Training for HPF in LA. She currently works at Multiple studios in the LA area and her classes have a very mystical vibration to them. You can expect good music and lots of sweat!
Kendra Jean O instructs the following:
This hour-long, shoulder-friendly class focuses on strengthening without chaturangas (high to low push-ups). A balanced mix of both our Hot Yoga and Power Yoga styles, HPF will both restore and revitalize your muscles. It includes standing postures, core work, deep hip openers, and inversions. All levels welcome. Heated to 105-109 degrees.