Francesca N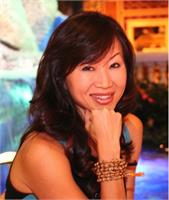 Life instantly shifted and forever changed for Francesca after her first Hot Yoga class in 2009. Up until then, her life was robotic and without an "off mode". Yoga helped in finding her voice, self-love, life's purpose, and inner strength. Francesca believes that we can only be true and compassionate to others if we are true and have love and compassion for ourselves. Miracles happen to each of us, every day – and for her, miracles unfold every time she steps on the mat. Her heart sings louder, mind is much more quiet, and life seems more manageable. Yoga taught her self-acceptance, patience, and also a beautiful reminder, that each of us is a unique gift to the world around us. If we can all live from a place of gratitude, only then can we truly experience ultimate joy and peace.
Francesca is very grateful for the ancient teachings of yoga. Vinyasa Flow allows for a touch of playfulness, Hot Yoga strengthens the mental endurance, while Iyengar Yoga deepens her practice and refines her posture alignment. There is nothing more rewarding for Francesca than being able to share with students her passion for yoga, with a strong sense of service.
Francesca N instructs the following:
A Vinyasa-style dynamic flow class, Hot Power Yoga uses breath as the primary link between attentiveness and integration of the mind and body. Hot Power Yoga is an intense practice that will flow you through strengthening postures throughout the entire class. This practice is meant to detoxify the body and burn calories through movement, breath, and heat. Designed for intermediate to advanced levels. Heated to 105-109 degrees.