Shari B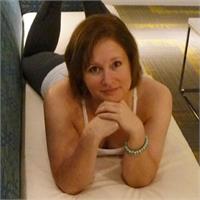 Shari wandered into her first yoga class seeking to regain just a little of the
flexibility she once enjoyed while dancing in college. Something about the practice crept into her heart though and quickly took hold. That fateful decision would change her life's trajectory forever.
Shari has since completed her 500-hour certification as well as specialty trainings in Yin and the Wanderlust style. In addition, she has travelled all over the world in order to further her education as both yoga student and teacher. Together with her previous background in leading group exercise classes and as a personal trainer, Shari boasts over 15 years experience in the fitness industry.
The foundation of Shari's personal practice lies firmly rooted in Ashtanga yoga as well as Vinyasa Flow. Not surprisingly then, Shari's signature style is an artful
blending of these two, allowing her to deliver a powerful yet light-hearted
experience. Her classes feature intelligent sequencing, a strong connection to the breath, focus on alignment, and a gentle urging to dig deeper.

For more information, please visit: www.sharibeaubien.com.
Shari B instructs the following:
INVIGOR8 MEDITATION will ease you into your day with this energizing 15 minute practice. Dhyana (Meditation) is the 7th limb or step of yoga, from the 8 Limbs of Yoga, where Hot 8 Yoga gets its name. Meditation helps deepen your awareness and helps you start assisting in positive thinking patterns so that you leave class refreshed for the rest of your day. All levels welcome. Low heat. $8 per class, included in all memberships.




This Vinyasa-style flow class designed for beginners features a set sequence. Pairing breath with movement, Hot Power 1 is meant to help integrate the mind/body connection. It is a whole body strengthening practice that includes Sun Salutations, standing postures, simple arm balances, core strengthening, backbends, hip-openers, basic inversions, and restorative postures. Hot Power 1 is an excellent class for both new and old students to learn proper yoga alignment and any necessary modifications. Heated to 100-105 degrees.