Anne H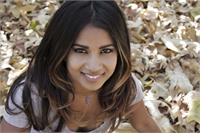 Anne is a certified Barre and Yoga Sculpt Instructor who began teaching Group Fitness classes in 2014. She is a Pasadena native and acquired her A.A. degree in Fashion Design from The Fashion Institute of Design & Merchandising (FIDM), Los Angeles in 2008. She developed her love and passion for living an active lifestyle while she was in college because she found that it helped her relieve stress from spending long hours in the design room. By the time she graduated she had already traded her stilettos for sneakers.
The strong connection between the body and the mind is what inspired her to teach barre. Anne is not your traditional barre instructor, she uses a combination of cardio and dynamic strength training to get your heart pumping and sculpt your body to the core! Her fitness experience includes CrossFit, kickboxing, high-intensity interval training (HIIT), personal training, Olympic weight-lifting, Pilates, yoga and barre. No matter where you are in your fitness journey Anne is dedicated to helping you become a better, stronger version of yourself!
When she is not instructing her classes she can be found spending time outdoors in nature, especially hiking in the San Gabriel mountains which have always had a special place in her heart, watching The Bachelor (with a glass of wine of course) or playing with her dachshunds, Raven and Robin!
Anne H instructs the following:
This high-intensity, vinyasa-style flow class incorporates small hand weights and cardio to burn fat and build lean muscle mass. This power-up session builds strength, stamina, and flexibility. Free weights serve as your own personal adjuster as you move through Sun Salutations in a vinyasa-style class, enabling extra length and depth in each pose. Designed for intermediate levels in a room heated to 100-105 degrees.




A Vinyasa-style flow class with added free weights for increased muscle endurance. This power up session is designed to tone and sculpt every major muscle group. Free weights serve as your own personal adjuster to deepen your practice. Strength training builds lean muscle mass and boosts metabolism even while resting. Intermediate level class-weights are always optional; temp 104-107




INVIGOR8 MEDITATION will ease you into your day with this energizing 15 minute practice. Dhyana (Meditation) is the 7th limb or step of yoga, from the 8 Limbs of Yoga, where Hot 8 Yoga gets its name. Meditation helps deepen your awareness and helps you start assisting in positive thinking patterns so that you leave class refreshed for the rest of your day. All levels welcome. Low heat. $8 per class, included in all memberships.