Anne H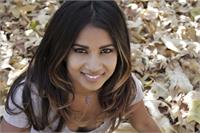 Anne was raised in beautiful, sunny Pasadena, CA. Growing up she loved spending time outdoors in nature, especially hiking in the San Gabriel mountains which have always had a special place in her heart. She did not grow up playing competitive sports and discovered her love for fitness later in life. She developed a passion for working out during the summer of 2007 while she was acquiring her A.A. degree in Fashion Design at The Fashion Institute of Design & Merchandising (FIDM), Los Angeles. Since then she has experienced many styles of fitness programs including CrossFit, kickboxing, high-intensity interval training (HIIT), personal training, Olympic weight lifting, Pilates, yoga and barre. She became a barre fitness instructor in 2014 and is excited to continue her journey as a Teacher at Hot 8 Yoga. The strong connection between the body and the mind is what inspired her to teach Yoga Barre. No matter where you are in your fitness journey Anne is dedicated to helping you become a better, stronger version of yourself!
Anne H instructs the following:
This high-intensity, vinyasa-style flow class incorporates small hand weights and cardio to burn fat and build lean muscle mass. This power-up session builds strength, stamina, and flexibility. Free weights serve as your own personal adjuster as you move through Sun Salutations in a vinyasa-style class, enabling extra length and depth in each pose. Designed for intermediate levels in a room heated to 100-105 degrees.




Hot Yoga Barre is a dynamic fusion of yoga, body sculpting, barre work, and non-impact cardio designed for developing long and lean muscles. This hour-long class is packed with toning exercise that sculpt the buttocks, abdominals, thighs, and arms. The class is filled with strengthening postures at the barre working legs and abdominals fused with yoga postures on the mat to release and lengthen from the barre work. It will also improve your posture and form a sculpted physique. Hot Yoga Barre is an intermediate level class practice in a room heated to 104-109 degrees.