Kirstin F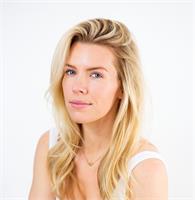 Kirstin looks for beauty & artistry in every endeavor, every moment, no matter how simple or seemingly ordinary. Yoga became another form of artistic self-expression and a vessel through which her mind, body & spirit found communication, healing & synergy; ultimately, allowing her authentic Self to begin its lifelong unfolding. Her classes focus on finding a balance between physical strengthening & opening while being mindful; leaving you feeling grounded, strong, present & at peace. She completed her 200 hour certification through Hot 8 Yoga and has previously held certifications as a personal trainer (NASM), Pilates & Group Fitness Instructor.
Kirstin F instructs the following:
This foundational class connects breath to movement (vinyasa) and focuses on proper alignment to set students up for success in all styles offered at Hot 8 Yoga. The temperature is set at a lower level to help acclimate students to the heat. Power 1 is an excellent full body strengthening class for both new and experienced students to learn any necessary modifications to improve their practice.




This set series is an hour-long, shoulder and wrist-friendly class without chaturangas (high to low push-ups) that combines the 26 & 2 and Power Yoga styles. Hot Power Fusion includes balancing, core work, hip openers and inversions accompanied by music, encouraging mindful focus and detoxification.