Jenny A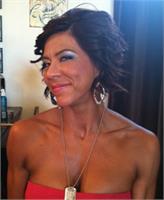 Jennifer is a Los Angeles native born yogi. She is a former Coast Guard Aviation engineer who in 2002 got bored of metal and mechanics and dove in to the mechanics of the human spirit.
Jennifer is an EYT-200 with over 10,000 hours teaching, training and cultivating fierce yogis. She is a transformational artist who's eclectic nature and curiosity has seeded a full time career in the healing and indigenous arts. Her specialties include Tantra, Hot Yoga and Whole Food Nutrition.
She has trained every type of body from professional MMA fighters to special needs children. Jen is elated to be able to share her multifaceted passions with the Hot 8 Yoga Tribe!
Jenny A is currently not instructing any classes.