Angel D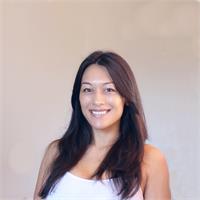 Hi, I'm Angel, I started my Yoga journey when a friend convinced me to attend a 90 minute
heated ashtanga class with her, and I was hooked from day one. The yoga practice has
transformed almost everything in my life, due to the thought patterns it was able to
breakthrough. My practices lean towards alignment and strength. In class I invite the freedom
to work on your own practice, whether it's modifying or flying, my intention is to hold a safe
space for you to grow and find out what you are capable of. We all have light and dark, strength
and softness, and your yoga mat is the perfect place to find the balance that you need today.
Prepare to laugh a lot, and work hard. See you on your mat!
Angel D instructs the following:
This hour-long, shoulder-friendly class focuses on strengthening without chaturangas (high to low push-ups). A balanced mix of both our Hot Yoga and Power Yoga styles, HPF will both restore and revitalize your muscles. It includes standing postures, core work, deep hip openers, and inversions. All levels welcome. Heated to 105-109 degrees.