Angel D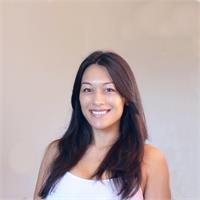 Hi, I'm Angel, I started my Yoga journey when a friend convinced me to attend a 90 minute
heated ashtanga class with her, and I was hooked from day one. The yoga practice has
transformed almost everything in my life, due to the thought patterns it was able to
breakthrough. My practices lean towards alignment and strength. In class I invite the freedom
to work on your own practice, whether it's modifying or flying, my intention is to hold a safe
space for you to grow and find out what you are capable of. We all have light and dark, strength
and softness, and your yoga mat is the perfect place to find the balance that you need today.
Prepare to laugh a lot, and work hard. See you on your mat!
Angel D instructs the following:
This Vinyasa-style flow class designed for beginners features a set sequence. Pairing breath with movement, Hot Power 1 is meant to help integrate the mind/body connection. It is a whole body strengthening practice that includes Sun Salutations, standing postures, simple arm balances, core strengthening, backbends, hip-openers, basic inversions, and restorative postures. Hot Power 1 is an excellent class for both new and old students to learn proper yoga alignment and any necessary modifications. Heated to 100-105 degrees.




A Vinyasa-style dynamic flow class, Hot Power Yoga uses breath as the primary link between attentiveness and integration of the mind and body. Hot Power Yoga is an intense practice that will flow you through strengthening postures throughout the entire class. This practice is meant to detoxify the body and burn calories through movement, breath, and heat. Designed for intermediate to advanced levels. Heated to 105-109 degrees.