Meredith M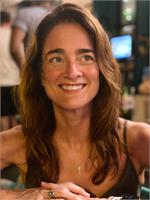 Meredith has been practicing yoga for 18 years and been teaching since 2014 and what she loves about yoga is its always evolving – there's always something new to explore and a bit of fun to be had along the way. Meredith brings a light yet grounded energy that encourages her students as they move and sweat through their vinyasa flow. By marrying the breath with creative sequencing and killer music, Meredith creates a pocket of time where students explore what's possible. Students leave class feeling revitalized, capable, and ready to live the rest of their day...hopefully with a smile and spring in the step.
Meredith M instructs the following:
A Vinyasa-style dynamic flow class, Hot Power Yoga uses breath as the primary link between attentiveness and integration of the mind and body. Hot Power Yoga is an intense practice that will flow you through strengthening postures throughout the entire class. This practice is meant to detoxify the body and burn calories through movement, breath, and heat. Designed for intermediate to advanced levels. Heated to 105-109 degrees.