Bradley B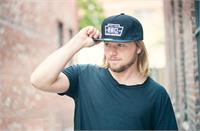 Bradley has been teaching yoga since 2014. Although before that he originally started doing yoga in 2008 from DVDs. At the time (2008) the stretches that yoga provided were great cross training stretches for dance. Although Bradley didn't really get into the meditative/spiritual side of the practice, till 2014 when he did his first yoga class in Los Angeles. He fell in love immediately. He loved the intention part of class and moving your body with your breath was beyond freeing not just for his body, but mind and soul. As Bradley deepened his practice he realized that the true magic that yoga has to offer really heightens when you take your intention off your mat and apply it into your life. Taking a big step forward Bradley decided to do a teacher training in less than three months of his first class in LA. And since then the journey has been nothing more than liberating. His favorite quote "Movement is medicine no matter how fast or slow you move."
Bradley B instructs the following:
This breath to movement class that combines free weights with yoga and cardio to increase stamina and strength. Sculpt is a total body workout designed to sculpt and define every major muscle group. This class is high energy with upbeat music.




New to meditation? This is the perfect place to start. Become more relaxed, efficient, and compassionate in just 15 minutes. This silent practice is conducted in a group setting for a more powerful experience of deepening your collective awareness.




This set series is an hour-long, shoulder and wrist-friendly class without chaturangas (high to low push-ups) that combines the 26 & 2 and Power Yoga styles. Hot Power Fusion includes balancing, core work, hip openers and inversions accompanied by music, encouraging mindful focus and detoxification.