Jaclyn W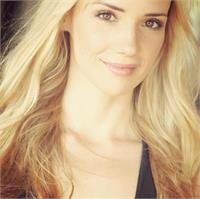 Jaclyn hails from Cincinnati, where her passion for fitness began. She's devoted much of her life to learning about the body, exploring numerous workouts and physical disciplines along the way. She has taught and studied ballet barre technique/fitness for almost ten years, and has owned her own barre workout studio. She is known for her cueing, anatomical knowledge and fun, safe, seamless, yet challenging, choreography. In addition to barre training, Jaclyn is a certified Yoga instructor, actress and proud supporter of the love and protection of animals and environment.
Jaclyn W instructs the following:
This class is a dynamic fusion of barre work, light weights, non-impact cardio and yoga designed for developing long and lean muscles. By activating small muscles groups this class provides cross training and aids in injury prevention and recovery. Yoga Barre is a high energy class and is excellent for anyone looking to tone legs, booty, core, and arms to upbeat music.