Lauren L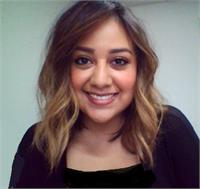 Lauren began her journey with yoga five years ago purely as a form of exercise, but it wasn't long until she began to experience the mental and spiritual benefits of the practice. Since then, Lauren has committed to making all aspects of yoga part of her daily life. Lauren completed her 60-hour Yin training and mentorship at Hot 8, and can't wait to continue her education! When not on the mat, Lauren runs a nonprofit organization that supports first-generation students with college access. It is her goal to continue advancing the work being done to make yoga and all its benefits widely accessible and available to ethnically and socio-economically diverse communities. Lauren is excited to be teaching at Hot 8, and looks forward to creating a safe, authentic, and healing space for her students!
Lauren L instructs the following:
This slow-moving class targets connective tissue through seated and lying postures held for long periods of time with the use of blocks and straps. Yin compliments the more active classes offered at Hot 8 Yoga by increasing circulation in the joints and improving flexibility. This practice is perfect for all levels and those recovering from injury.