Emily C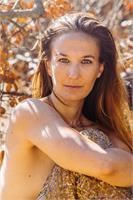 Emily is an LA based Yoga and Barre instructor. With a background rooted strongly in her dance training, she likes to get people moving with intention and in connection to the breath. Music plays a huge role in Emily's classes. She likes to move and flow to the music, and to use it to aid in meditation. Practicing yoga has helped Emily to hold space for herself, cultivate self love, and to create peace in her life. Her mission is to lead others to feel the same. She wants to inspire and challenge her students to develop a conscious, mindful practice that they carry with them off the mat and into their lives.
Emily C instructs the following:
This class is a dynamic fusion of barre work, light weights, non-impact cardio and yoga designed for developing long and lean muscles. By activating small muscles groups this class provides cross training and aids in injury prevention and recovery. Yoga Barre is a high energy class and is excellent for anyone looking to tone legs, booty, core, and arms to upbeat music.