Adriana B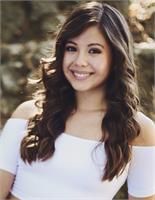 Adriana was born and raised right here in Southern California where she started dancing and performing at just three years old. She continued to dance and teach dance into adulthood for many years, and currently directs a high school dance company. Although her passion for dance has always been so strong, it also lead to a many injuries. After college while taking a break from dance, she began working in the fitness industry which made sense at the time but unfortunately lead to irritation of her old injuries. Because of these injuries, she turned to yoga in hopes to find healing through movement. Yoga not only healed her body, but it healed parts of herself and her mind that she did not expect. Teaching and practicing yoga brings her so much joy, and she hopes to continue to spread that joy throughout her yoga community!
Adriana B instructs the following:
This set series is an hour-long, shoulder and wrist-friendly class without chaturangas (high to low push-ups) that combines the 26 & 2 and Power Yoga styles. Hot Power Fusion includes balancing, core work, hip openers and inversions accompanied by music, encouraging mindful focus and detoxification.