Briana P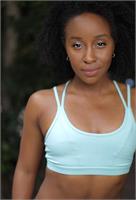 A Southern California native, Briana grew up swimming competitively and dancing. She was introduced to yoga as a young athlete, and always felt called to explore yoga more deeply. New York city was the next stop for her, where she attended college and dove into the world of professional dance. Her dance career allowed her many beautiful experiences and a richer appreciation for the power of movement. After an injury, she craved a more mindful form of movement, which led her back into the arms of yoga. She has been a dedicated yogi ever since completing her teacher training. Briana is excited to share and learn and grow with everyone at Hot 8!
Briana P instructs the following:
This breath to movement class that combines free weights with yoga and cardio to increase stamina and strength. Sculpt is a total body workout designed to sculpt and define every major muscle group. This class is high energy with upbeat music.




This set series is an hour-long, shoulder and wrist-friendly class without chaturangas (high to low push-ups) that combines the 26 & 2 and Power Yoga styles. Hot Power Fusion includes balancing, core work, hip openers and inversions accompanied by music, encouraging mindful focus and detoxification.