Devin Q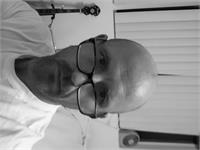 Of all the varied chapters in my life, teaching yoga was the least expected.
Several years ago I was running a pastry kitchen and gave it up to go back to school, earning a degree in financial mathematics and statistics.
Two years later I was teaching hot yoga as my full-time vocation. Sometimes life take curious turns.
To relax, I indulge my hobbies; among them, boxing and playing music.
Devin Q instructs the following:
Advanced Hot Yoga is a study of the original 84 postures done in 120 minutes to energetically open and strengthen the body. This class is led by a teacher doing the postures and there is little dialogue. It is encouraged to have a strong understanding of the 26 posture series in order to attend this class and be invited by the main teacher. This sequence includes the 26 postures from the 90 minute Hot Yoga class at a faster pace and there are no long holds or as many savasanas. You are encouraged to go to your edge and hold stillness.

Advanced series includes: Sun salutations, Multiple postures in lotus position(must be able to do lotus), Splits, Arm balances , Shoulderstand, Deep backbends (Full Camel, Full Bow, Wheel), Headstands, Forearm Balance, and Handstands.

** The 26 postures in the 90 minute Hot Yoga class are derived from the advanced series. Not recommended for anyone with injuries. Strongly recommended to have practiced the beginning series at least 6 months.