Scott M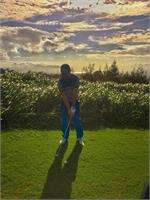 Scott was born and raised in Pasadena.
He attended Arizona State University, where he completed the PGA Professional Golf Management. Scott also has a Masters degree from USC in gerontology.
He currently works as a Golf Coach here in Pasadena. Scott first stated attending class for his own personal health and well being but within the first class realized the benefits that his students could also utilize while working on their golf swing.
After that realization Scott completed his teacher training here at Hot 8 yoga and hopes to help golfers and non golfers enjoy the benefits of their own yoga practice.
Scott enjoys the mind body awareness that is required within the yoga practice, and the heat is really just the extra added bonus!!!
Scott M is currently not instructing any classes.