By the time you're curious about doing an advanced training, chances are you've either already experienced a Yoga Teacher Training of some kind or you've been practicing for long enough that, organically, you've arrived at a place in which you want to "go deeper". In other words, you've already seen the effects that your yoga practice has on your life and you recognize the benefit of not only sustaining it, but nurturing it.
Deciding to do a 300-hr training is a big step. It shows that you're committed to your practice and that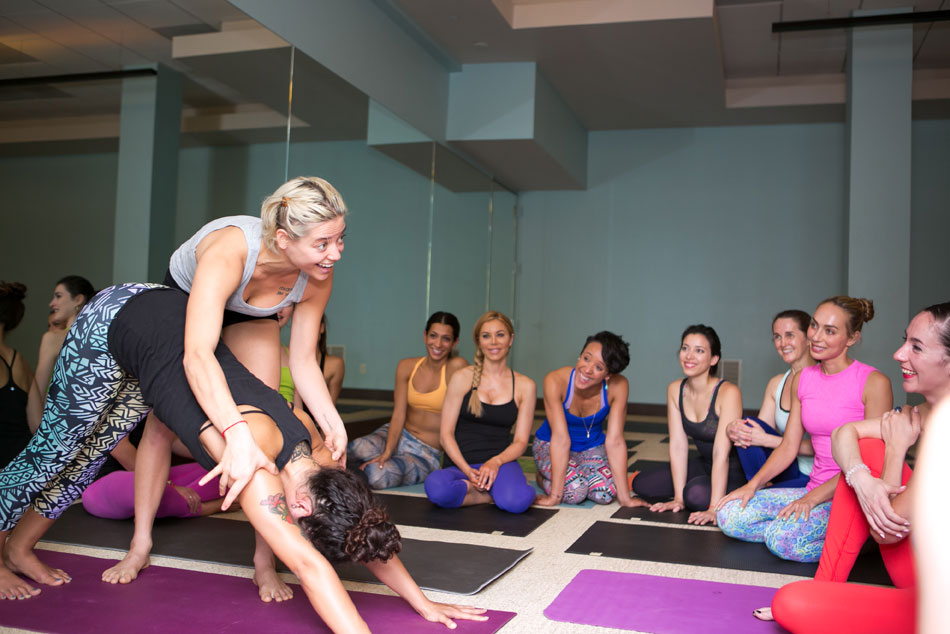 you're able to ask yourself substantial questions. At this level, we move away from the rudimentary building blocks that make up a basic 200-hr training, and begin study in a more focused and specialized way. For this reason, it is important to have a relationship with the teacher who will be guiding the training—whether that means that there is shared interest in the kind of yoga that she will offer, or that the student has been practicing with her for some time, or that there is, simply, a heart connection.
The structure of a 300-hr Yoga Teacher Training comes from the Yoga Alliance organization as an attempt to codify teacher quality control across the "yoga world." It's meaningful to know that, traditionally, yogic knowledge was passed on from one guru (teacher) to one shishya (student) via parampara (lineage). The yoga was respected as sacred, and in order to be properly transferred, a lot of time—often an entire lifetime—was spent under a particular teacher's watch before a student was rooted enough in the practice to offer it to others. This is all to say that, whether it's a 2017 Los Angelean 300-hr YTT or a lifelong tutelage in 20th century India, the desire to know yoga must be there.
An advanced training requires a mutual consideration on the part of student and teacher. There is an integral understanding and respect that has been developed in the student that prepares the collective attention to rest on the yoga. For the 300-hr training, having at least a year or two of steady asana practice demonstrates that the requisite self-study has been established. This helps provide a solid bedrock, for both teacher and student, from which to build—or chisel away at.
Julia Planine-Troiani is holding a 3-part advanced Yoga Teacher Training in May. This is a 300-hr program that will look at the advanced layers of the yoga practice. It is divided into three stages: Karma, Jnana, and Bhakti. While the stages are designed to be experienced together, they are each built to stand alone. We will establish a daily, rigorous asana and pranayama practice and explore the Hatha Yoga Pradipika, Patanjali's Sutras, and The Bhagavad Gita.
The first stage is KARMA, the path of action. In this stage, we will establish a daily rigorous asana and pranayama practice. The asana focus will be on standing and seated postures, as well as arm/hand balances. The limb focus will be on Yama, Niyama and Asana. We'll be reading the first three chapters of the Hatha Yoga Pradipika and look at how to incorporate some of the six Kriyas (internal cleansing techniques) into our practice. There will be a review of western-perspective anatomy, going over the neuromuscular, respiratory, skeletal, sympathetic / parasympathetic systems of the body, as well as an introduction to eastern-perspective anatomy, including the nadi, chakra and kosha systems. Time will be given to dissecting the components of what makes a successful class (teaching methodology, arc/theme of a class, student-teacher relationship). We will also inquire about what it means to live a "yogic lifestyle."
Visit our website to learn more, visit an info session and see if the 300-hr training is right for you!